Allies Commercial Realty – brand and marketing materials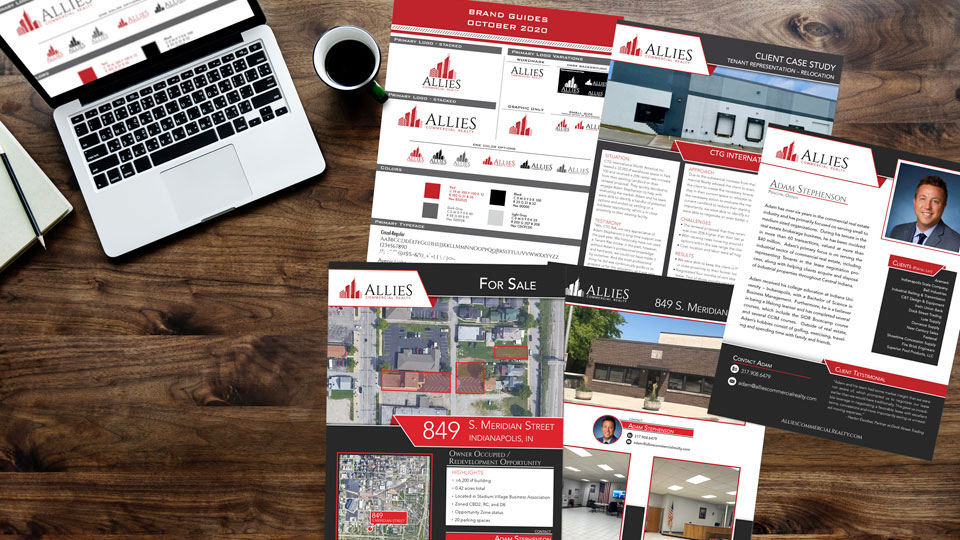 Newly-formed Allies Commercial Realty needed several pieces of branding and marketing materials as it launched. OSO Digital created a graphic component to accompany a wordmark which already existed. Adding the graphic component helped establish a deeper brand and allowed for a more-recognizable mark across various marketing channels.
OSO Digital created a brand guide to ensure all marketing materials were created  on-brand. And finally, OSO created templates for a variety of sales and marketing materials that are used on a regular basis.